Skills Assessments
Skills Assessments determine whether candidates possess the relevant skills acquired through experience.
Our extensive range of commonly used skills assessments cover skills across areas such as admin and clerical, data entry, typing, desktop and software, coding, data mining and analytics, digital literacy, industrial, retail, call centre and customer service, healthcare and medical, mathematics, finance and accounting, sales and business, cybersecurity, programming, and Microsoft Office.
They may include simulations and scenario-based questions, and are closely aligned with specific roles.
1 in 5
Businesses Struggle with
Skills Shortages
$19k
Avg. Cost of Turnover 
(Per Employee)
$23k
Avg. Cost of to
Train New Hire
Skills Hiring Process
Customer Service
Our Customer Service skills assessments identify and measures candidates ability to perform in customer service role.
This includes the hard skills involved in a role, including the use of technology and process to the soft skills that are required to provide a positive experience for your customers.
These assessments can determine such elements as a candidate's ability to up-sell to their ability to follow cyber security and compliance guidelines.
Identify personable, patient, and professional candidates
Discover candidates who can handle and respond to complex customer service challenges
Hire people with the skills and experience you require who will resolve problems with a customer-centric attitude
Office Skills
We have a variety of assessments that allow you to measure your candidates' competency with the full range of Microsoft Office's technology suite and other technology types.
With these assessments you can identify candidates ability with Microsoft Word, Excel, Powerpoint and other systems and measure the level of experience the candidate has with these systems.
These assessment are crucial in the vast majority of office roles and can include assessments that measure to typing speed all the way through to advanced Microsoft Office skills.
Enhance your organisations productivity
Guarantee that your hire people with the right certifications, skills and MS Office training.
Narrow down your candidate pool
Reduce bias with objective results
Professional
Are you looking for a Chartered Accountant, Management Consultant or a Head of Marketing?
These assessments measure your candidates' ability to perform the functions in this role. An example would be a Head of Marketing candidate's to create a strategy or an Accountant's ability to analyse financial data.
These assessments are crucial when hiring mid to senior level staff and allow you measure the candidates practical ability in a plethora of disciplines.
Reduce time-to-hire by shortlisting the right candidates
Ensure consistency in your recruitment process
Validate candidate claims
Use to personalise development plans post hire
Blue collar
These assessments include tasks associated with a number of blue-collar roles.
These can be quick assessments to determine candidates' ability to use a fork lift, Warehouse Safety and processes or an Engineers ability to use software or technology specific to their industry.
Ensure candidates possess necessary skills that aren't evident in interviews such as time-management and critical thinking
Mitigate bias
Predict performance with a high degree of certainty
Differentiate between similar candidates
Technology
Our extensive range of Technology assessments range from establishing candidates' ability to use certain software or platforms within a number of roles.
Some examples include a Graphic Designer's ability to use the Adobe Suite to Digital Marketing professionals ability to use Google Ads.
Reveal a candidate's true technical skills and diminish the margin for skills information lost in communication.
Save valuable time by shortlisting candidates with correct skills and knowledge
Ensure versatility and security in your industry
Increase productivity
Why Testgrid is the #1 tool recommended by employers
Proudly Australian owned, Testgrid combines technology, talent and pre-employment psychometric assessments, psychology and data science expertise.
We empower organisations to accelerate performance, optimise the selection, realise talent acquisition results and achieve their goals.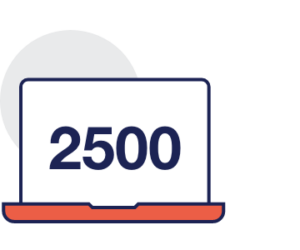 Access over 2500 pre-employment assessments
Our assessments are backed by science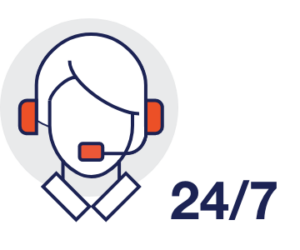 Personalised support and average 8 minute response time
Australian owned and operated with local data centres
Enable faster and smarter hiring decisions. Take the first step to streamlining your recruitment process.
35%
Reduction time to shortlist
29%
Increase in sales performance
20%
Reduction in staff turnover
80%
of Fortune 500 companies use psychometric assessments
"This recruitment tool is an effective and efficient mechanism to screen high volumes of candidates…"
– Nina Pollard | National Head of Talent Acquisition, Coles
RESULTS
95%
Reduction in time to hire
"The calibre of candidates at the engagement centres is much higher"
– Tracy Wright | Lead, Service Proficiency, NAB
RESULTS
20%
Required engagement sessions
80%
Candidates successful in final engagement
700 > 50 hrs
Reduction in recruitment time