Safety Assessments
Our Safety Assessments range from identifying the common behaviours that lead to human error, to assessing the mental capacity to perform skilled and non-skilled tasks.
When you know your employees' can work safely, you are more equipped to make better and smarter hiring decisions. You will be able to manage risk-taking employees more effectively and give you confidence in protecting your workforce and customers.
1 in 6
Industrial Workers are Unsafe
120,355
Serious Accidents Per Year
$13,355
Median Accident Compensation
Our Safety Assessments
80% of workplace incidents are a result of human error and our custom designed psychometric assessments are available for all sectors including Building & Construction, Mining & Resources, Transport & Logistics, Warehousing and Industrial sectors.
Common assessments that we provide from our range are; Driver Safety, Safety Awareness and Supervisor Safety across Building & Construction, Mining & Resources, Transport & Logistics, Warehousing and Industrial sectors.
Reduction in workplace injuries
Reduction in claims and insurance costs
Minimised downtime
Improved productivity
Increased revenue
Safe Hiring Process
Situational Safety Assessment (SSA)
The Situational Safety Assessment (SSA) is designed to assess an individual's safety risk and their capacity to operate safely within the workplace. By evaluating their safety competency, behavioural tendencies, perspectives, and mental state, the assessment provides valuable insights into the candidate's ability to perform their duties safely and effectively.
By integrating this practical, Human Factors-based assessment into the organisation's safety management system at the recruitment or needs analysis level, employers can help individuals avoid placing themselves in harm's way, while also managing the variable and demanding behavioural dimensions of safety for their workforces.
The SSA assessment is a fast and accurate means of assessing candidates for their vulnerability and propensity to safety hazardous behaviour. With its high-test reliability and predictability, along with its low-cost online delivery, the test provides instant reports that can help augment the organisation's safety defenses, in addition to and beyond systems and engineering remedies for the workplace.
SSA Data
By utilising our Situational Safety Assessment (SSA) and other assessments, employers can gain valuable insights into candidates' safety strengths and weaknesses, allowing them to identify potential safety risks in the workplace. Investing in your employees' safety and well-being is essential in creating a Health and Safe Environment (HSE), and can promote productivity, reduce absenteeism, improve retention rates, and boost employee morale.
The SSA report provides full insight into your candidates' safety capability and quantifies the level of safety competency. The report provides a full profile of candidates and is broken down into 3 areas:
Attention & Recovery
Functional Abilities
Safety Perspective
Safe Hiring
When recruiting safe employees, it's important that your recruitment process is optimised to find the right candidates that don't fall into the category of a risky employee.
We have broke this down into a 5 stage cycle that starts with you attracting the right candidates, screening them for the relevant experience, cognitive ability, safety awareness, qualifications etc. then understand how these methods relate to on the job performance. This data can be reused for continuous improvement to ensure you hire safe workers consistently. We call this utilising your data.
From here you can tie in your psychometric data into your safety reports by comparing your near misses and incidents before and after you implemented the SSA.
Why Testgrid is the #1 tool recommended by employers
Proudly Australian owned, Testgrid combines technology, talent and pre-employment psychometric assessments, psychology and data science expertise.
We empower organisations to accelerate performance, optimise the selection, realise talent acquisition results and achieve their goals.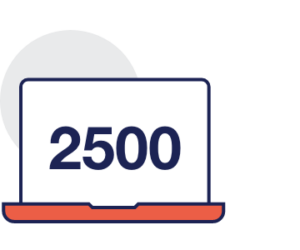 Access over 2500 pre-employment assessments
Our assessments are backed by science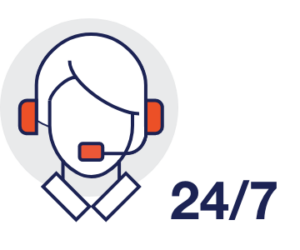 Personalised support and average 8 minute response time
Australian owned and operated with local data centres
Enable faster and smarter hiring decisions. Take the first step to streamlining your recruitment process.
35%
Reduction time to shortlist
29%
Increase in sales performance
20%
Reduction in staff turnover
80%
of Fortune 500 companies use psychometric assessments
"This recruitment tool is an effective and efficient mechanism to screen high volumes of candidates…"
– Nina Pollard | National Head of Talent Acquisition, Coles
RESULTS
95%
Reduction in time to hire
"The calibre of candidates at the engagement centres is much higher"
– Tracy Wright | Lead, Service Proficiency, NAB
RESULTS
20%
Required engagement sessions
80%
Candidates successful in final engagement
700 > 50 hrs
Reduction in recruitment time