How a Mining Company Now Hires Safe Talent
Promoting Safety Through People
Company Size
140,000+ Employees
Objective
Recruit Safe People
Solution
Cognitive & Safety Assessments & Video Interviewing
Record Low Injuries
In 2 Decades
23%
Reduction in Time Lost to Injury
56%
Reduction in Occupational Diseases (OD)
28%
Reduction in Total Recordable Injury (TRI)
The Challenge
After recording its highest rate of onsite injuries in a single year, our mining client required a solution that would allow them to find candidates and assess their safety and cognitive abilities in order to only hire the safest talent.
The aim of the project was to ensure safety across the business by decreasing the potential for accidents and reduce the considerable Lost Time to Injury (LTI) ultimately caused by human error.
In addition, due to the likelihood of injury and the mine's remote location, the candidate attraction rate for the client's apprentice and vocational roles was very low. The mine where the roles were located is one of the largest zinc mines in the world with an estimated 650 million tonnes of resources (measured, indicated and inferred); and provide jobs for more than 1,200 employees and contractors. Correctly assessing candidates and reducing the likelihood of human error would greatly reduce the risk to the mine workers' well-being.
The mining company required a solution to these challenges and to prevent such injury rates from occurring again in the future. The company understood that to achieve its goals, it had to make considerable adjustments to its hiring process.
Testgrid started working with the company and focussed on 3 areas:
1. Identifying the most suitable candidates based on safe behaviours and cognitive ability assessments
2. Reducing accidents and near misses
3. Making assessments accessible to remote working candidates
The Solution
Testgrid worked with the company to develop a testing matrix and a strategy to find ideal candidates.
The strategy included:
Attracting the right candidates
Assessing cognitive ability and behavioural preference of candidates to identify potential and best fit
Assessing candidates on safety awareness and competence
Video interviewing to streamline the process and identify better talent
The assessments used would measure levels of cognitive ability with Abstract Reasoning and safety using Situational Safety Assessments (SSA). The matrix allowed a range of tools to be used to suit the seniority of roles and the key competencies that were required.
Working directly with Testgrid, the company was able to increase the impact of the Digital Assessments whilst only using a single testing platform and provider. The strategy agreed upon was to hire a safer workforce rather than training them at a later stage.
How Did We Find Safe Candidates?
Candidate safety was measured using Situational Safety Assessments (SSA). These assessments highlight the traits that make a safe person and measure the candidate against this benchmark. A report is then generated that demonstrates candidates' safety level based on a multitude of personality, cognitive and behavioural factors.
The employer is then able to analyse the risk associated with candidates and decide whether to progress them to the next stage of the selection process based on such traits as how likely they are to make mistakes, get fatigued or be impulsive.
Situational Safety Assessments (SSA)
Finding Candidates that Work Safely
Cognitive assessments were imperative to the success of the project, as they are crucial in determining whether candidates have the ability to do the work but most importantly, do the work safely.
The assessments included:
Abstract reasoning – assesses problem-solving skills, how they will adapt to new tasks and how quickly they can learn
Verbal reasoning – assesses written and verbal communication skills and how well they interpret written information
Numerical reasoning – assesses the ability to understand and interpret data, graphs and tables
Mechanical reasoning – assesses mechanical or spatial reasoning skills
Cognitive Ability Assessments
How Did Our Client Hire Remotely and Safely?
One-way video interviewing allowed our client to interview multiple candidates quickly without the candidate having to travel to the mine and as the hiring manager only had to look through a series of short videos, this allowed more candidates to be interviewed and progression decisions made faster.
Hiring Remotely with One Way Video Interviewing
The Result
Major Incidents Reduced Since Launch
Major incidents or tragic events are down since the launch of the project and the company continues to improve safety in every aspect of its operations.Testgrid continues to work with the company to ensure only safe employees are hired and to look for new ways to improve hiring for safety. 
The company was able to launch their own safety initiative aimed at changing attitudes towards safety across the group. Through the initiative, the company aims to bring about long-term, sustainable change, to eliminate fatalities and serious injuries. The initiative is designed to give everyone in their business the tools and knowledge to perform their tasks safely. Above all, every individual is empowered to stop unsafe work.
As a result of executing this recruitment strategy, the mining company's injuries remain at an all-time low.
Request a Free Trial
Enable Faster & Smarter Hiring Decisions
Testgrid is the only independent provider of psychometric assessments in Australia.
Our free trial provides:
Screen candidates quickly to find the right people for your business

Add to your culture with personality assessments

Simplify your hiring process

Once you have signed up, our team will be in touch to set up your account
If you are a candidate then please visit our Candidates section >> for assistance.
Trusted By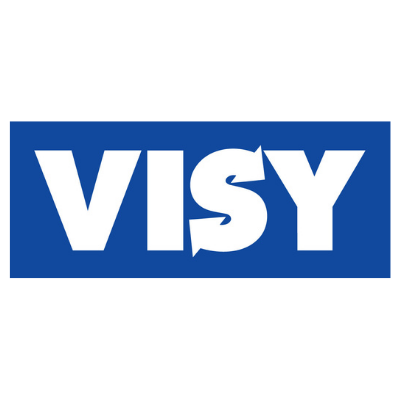 Over 1m of our assessments were
conducted in FY20
Average length of relationship
with our customers
Contact us to learn more
We're always happy to have an informal chat and share our insights on how to improve your recruitment, employee development and engagement.